Who We Are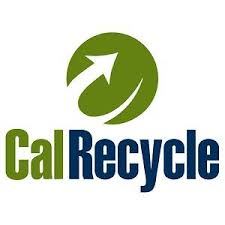 E-Waste Recovery Systems has been a California State Certified and DTSC Certified electronic waste collection and recycling facility since 2008. ERS is a proud, small minority owned business certified by the Supplier Clearinghouse (Minority Business Enterprise [MBE]). E-Waste Recovery Systems is a leading supplier of high quality electronic waste collection recycling services and data destruction services throughout
California.
At E-Waste Recovery Systems os Sacramento, we recycle and destroy a wide range of e-waste items such as computers, hard drives, monitors, cell phones, televisions, printers, scanners, pagers and much more. Serving all of California we will destroy your data in an effective and responsible way so that you need not worry about breaches in cybersecurity.
Our hard drive destruction is performed on site with witness premises with our specialized equipment. In addition, we also welcome our clients to view the data cleansing and destruction process at our premises for added peace of mind. Our processes suffice all HIPPA and GBLA standards.
At E-Waste Recovery Systems, we are very mindful of the fact that one of the fastest growing waste concerns is that of electronic waste. Numerous electronic items such as computer hard drives and monitors contain not only valuable materials including platinum, gold and indium, but also toxic materials such as, lead, mercury and cadmium, too often, these items are disposed of in landfills and the hazardous materials can easily penetrate the surrounding environment and negatively affect the ground water. In addition, valuable metals that could have been recycled have been lost. As a responsible user of electronic equipment and, in an attempt to reduce your carbon footprint, don't allow your e-waste to end up in a landfill! Dispose of it correctly by contacting our team here at E-Waste Recovery Systems and we will take care of the rest in a responsible manner!
Request an E Waste Pickup or Drop Off
Whether you would like to request a pick-up at your business premises or would like to drop your electronic waste items off at our Rancho Cordova site, the friendly and professional team at E-Waste Recovery Systems is here to assist and answer any questions you may have regarding the e-waste recycling process.
With exceptional customer service, reliability, professionalism and integrity being the cornerstone of all we do here at E-Waste Recovery Systems, you can be assured that your data protection is of the utmost importance to us.